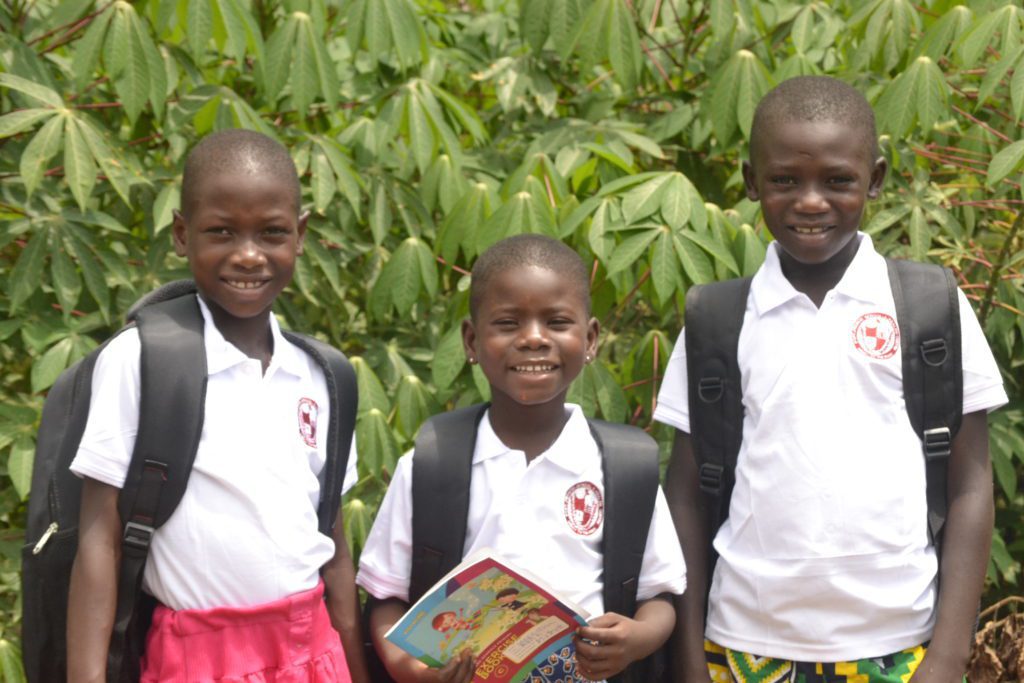 We Provide Pre-K
Through Grade 9 Education
The Bishop Joel M. Konzen S.M. Catholic School will use a Catholic based curriculum to provide holistic learning opportunities that develops the mind, body and soul of all of our students. It will be an environment where children can learn and experience new challenges that will help them build their confidence while exploring the world around them through play, athletics, art, music and core curriculum. A foundation of our school will be a robust professional learning community, that supports our professional teachers as lifelong learners. Our classrooms will be digitally enhanced and most importantly we will champion a safe, nurturing, and Christ-like atmosphere. 
We Provide Medical Care For Our Children And The Community
In May 2023 staff members from the Ho Teaching Hospital, Trafalgar visited  PFSHC to conduct a full comprehensive health screening of our students. Our goal was promoting early detection and prevention of potential health problems. PFSHC believes in a proactive approach to healthcare.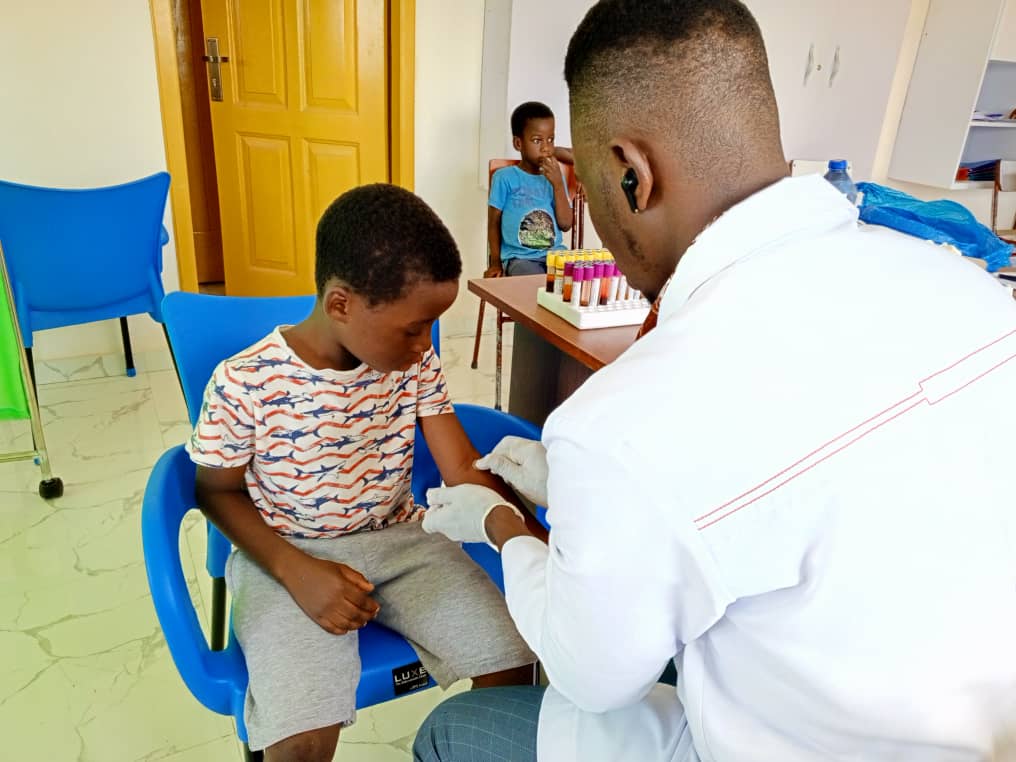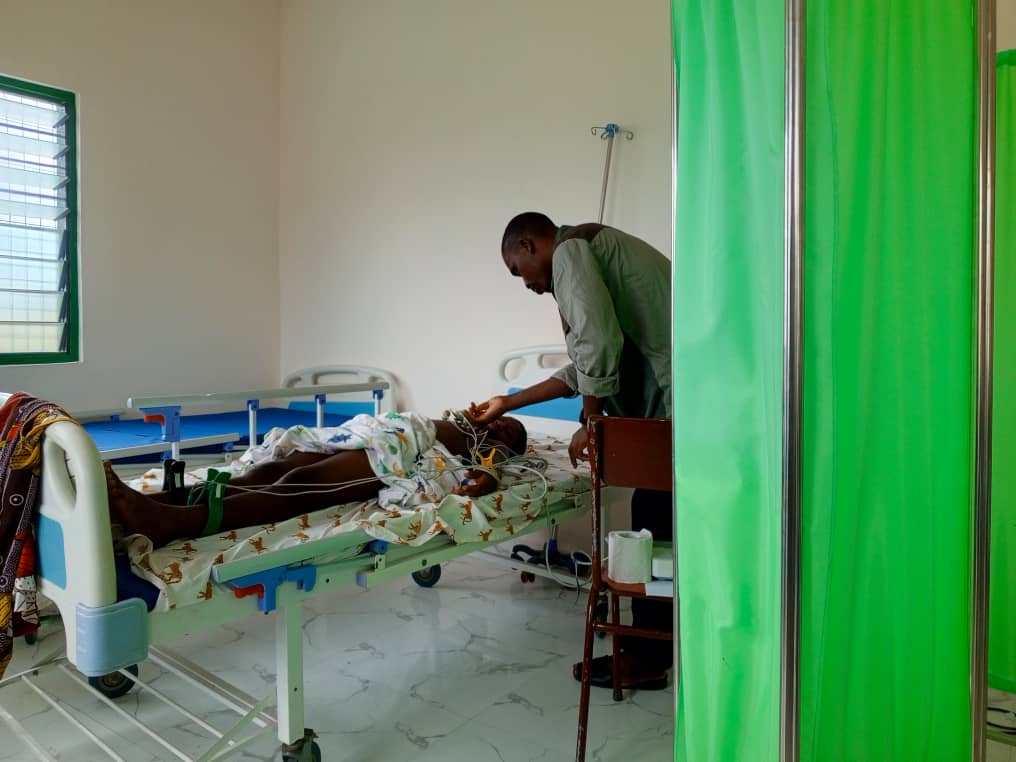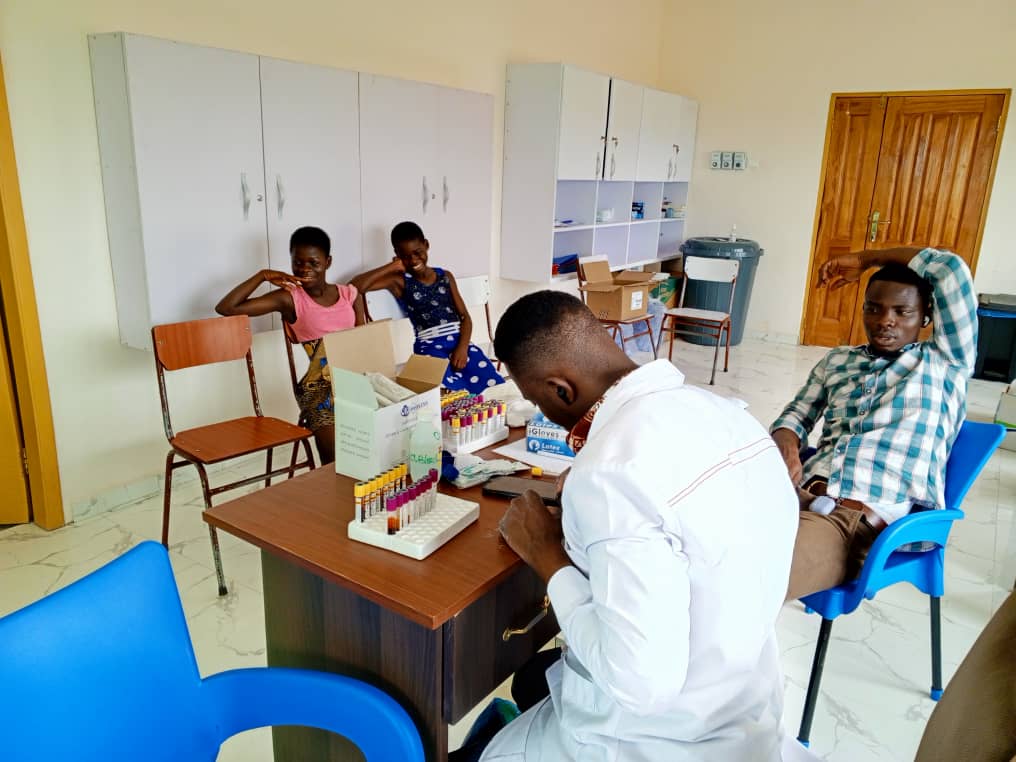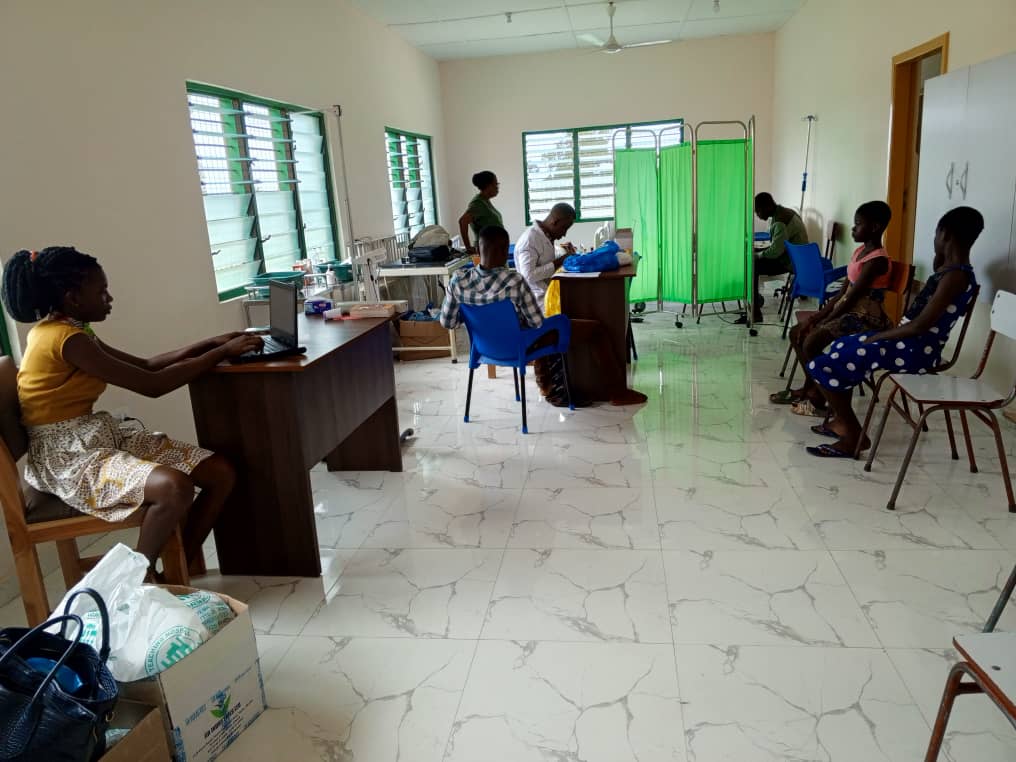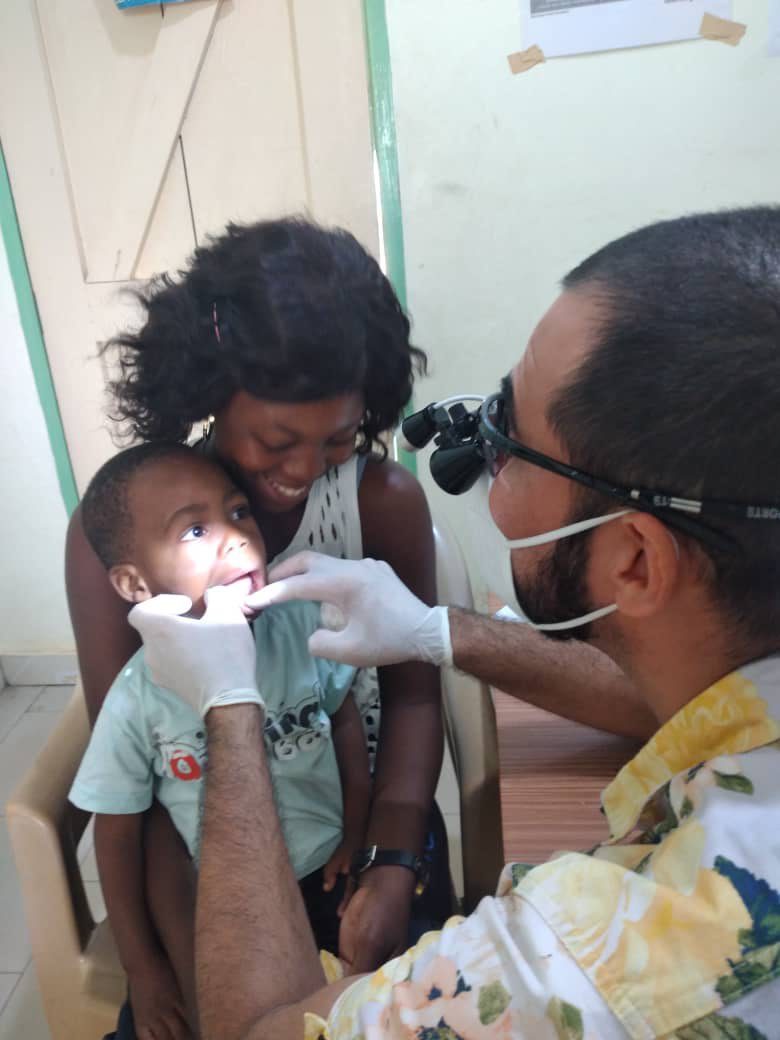 We Provide Community Outreach
Partnering with our community is essential to our mission. Our staff have been providing food, medicine, books and compassion to our entire community for many years prior to our 2022 official opening.  
We Provide Food and Water
Food and water, taken for granted by most all of us, is the key to helping our children who are inflicted with HIV. Only then can they absorb the medicine they need to combat their illness. Without food and clean water they simply cannot survive.
We Provide Healthcare
It will be staffed by Board Certified Physicians and licensed Registered Nurses. A fully equipped laboratory and a pharmacy will be onsite in expectation of 5,000 patients per year. Our second addition will also include a maternity wing for new mothers.
We Provide Education
Our onsite school will educate 200 children from Pre -K to grade 8, with 100 of the students living on our campus in the girls and boys dormitories. Our teachers and staff will follow a Christ-centered curriculum to help each child reach their full potential and become compassionate leaders of our future!