Community outreach and involvement is essential to our ongoing success. Food, clothing, water and medicines have been delivered to our most vulnerable children, many of whom are now healthy enough to join us at our boarding school. Book fairs, dental and vision clinics, peace marches, and holiday parties bring our community together.
In October 2020 PFSHC held a Book Fair in the village of Avenui home of PFSHC. Since school had been closed since March 2020 excitement was in the air. PFSHC had received 1000+ primary academic school books from St. Ann Catholic School, Naples, Fl. and St. John The Evangelist Catholic School in Hapeville, GA. With the support of tribal elders the crowd was overwhelming. Moms and dads were in line early to obtain valuable education assistance for their children.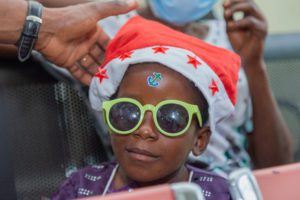 Annual Christmas Party
Since 2016 PFSHC has hosted a fabulous Christmas party at Margaret Marquart Catholic Hospital in Kpando. Many of the children who attend are from very rural poor villages. Each receives outpatient treatment at Margaret Marquart Catholic Hospital.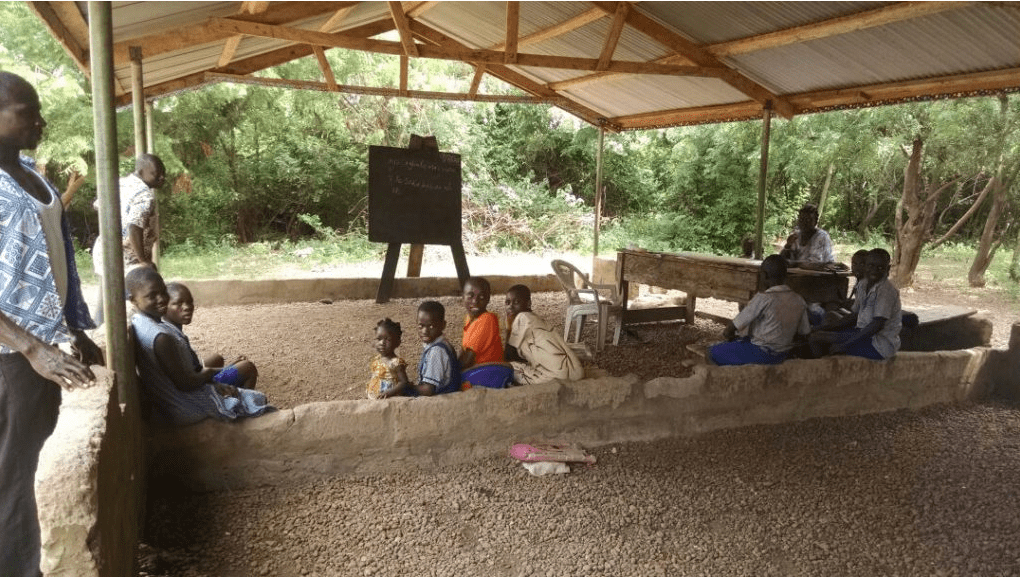 Gabipko Island School is located in the middle of Lake Volta. Sadly Lake Volta is known for the trafficking of children for labor.  It is inhabited by 310 residents. There is no electricity  or running water. The school is an open pavilion that has approximately 40 students.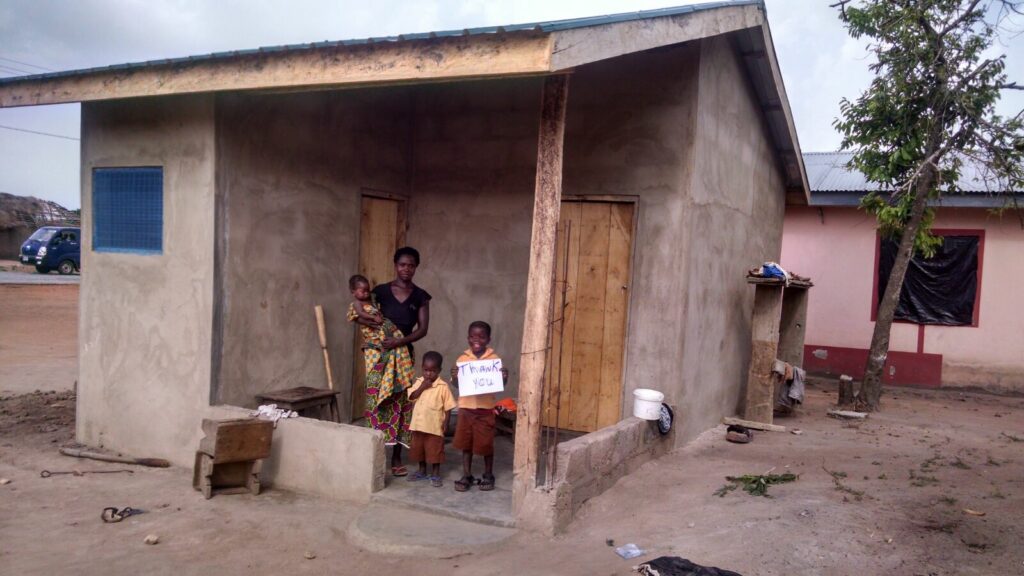 Helping a Homeless Family
A single mother was living in a 6′ x 4′ straw hut that was only 2 foot high with her children. Through generous donors PFSHC was able to build her a home.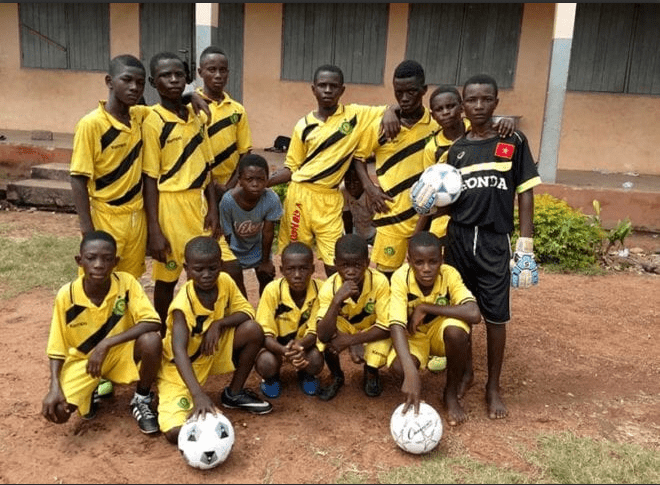 The first annual PFSHC tournament was held in October 2019 with the second tournament held in November 2020. Both Boys and Girls teams were formed. The local soccer clubs and local public schools all received soccer balls and equipment that was collected in Tucson, AZ and Naples, FL.